to become a specialist lawyer
You don't need a degree to become a
The CILEX Professional Qualification (CPQ) is the new route to becoming a new kind of lawyer – a specialist lawyer. With practical training and the opportunity to specialise early you'll be getting ahead of the pack and joining the thousands who are already shaping the future of law.


You don't have to go to university to qualify as a lawyer with CILEX. In fact, on the CILEX route you'll be earning as you learn, bypassing the expense of university and applying your growing legal expertise to real-world challenges on the frontline of legal practice.
At CILEX we are shaking up the legal profession, making it more diverse and representative of the society it serves. A key part of this is removing the barriers to entering the legal profession – so you don't need to go to university to study our programmes. By taking the CILEX Professional Qualification (CPQ) route, you could be a practising specialist lawyer in as little as three years. That means in terms of experience and legal qualification, you could be well ahead of anyone who starts university at the same time you start with CILEX. It also means that CPQ is great for career-changers at any stage of life because entry is not dependent on your educational background from years or even decades ago.
CILEX supports legal careers at all levels. By taking the CPQ route you will qualify as a paralegal and an advanced paralegal along the way – two respected professional designations that will give you exposure to increasing responsibility, higher earning potential and greater practical experience.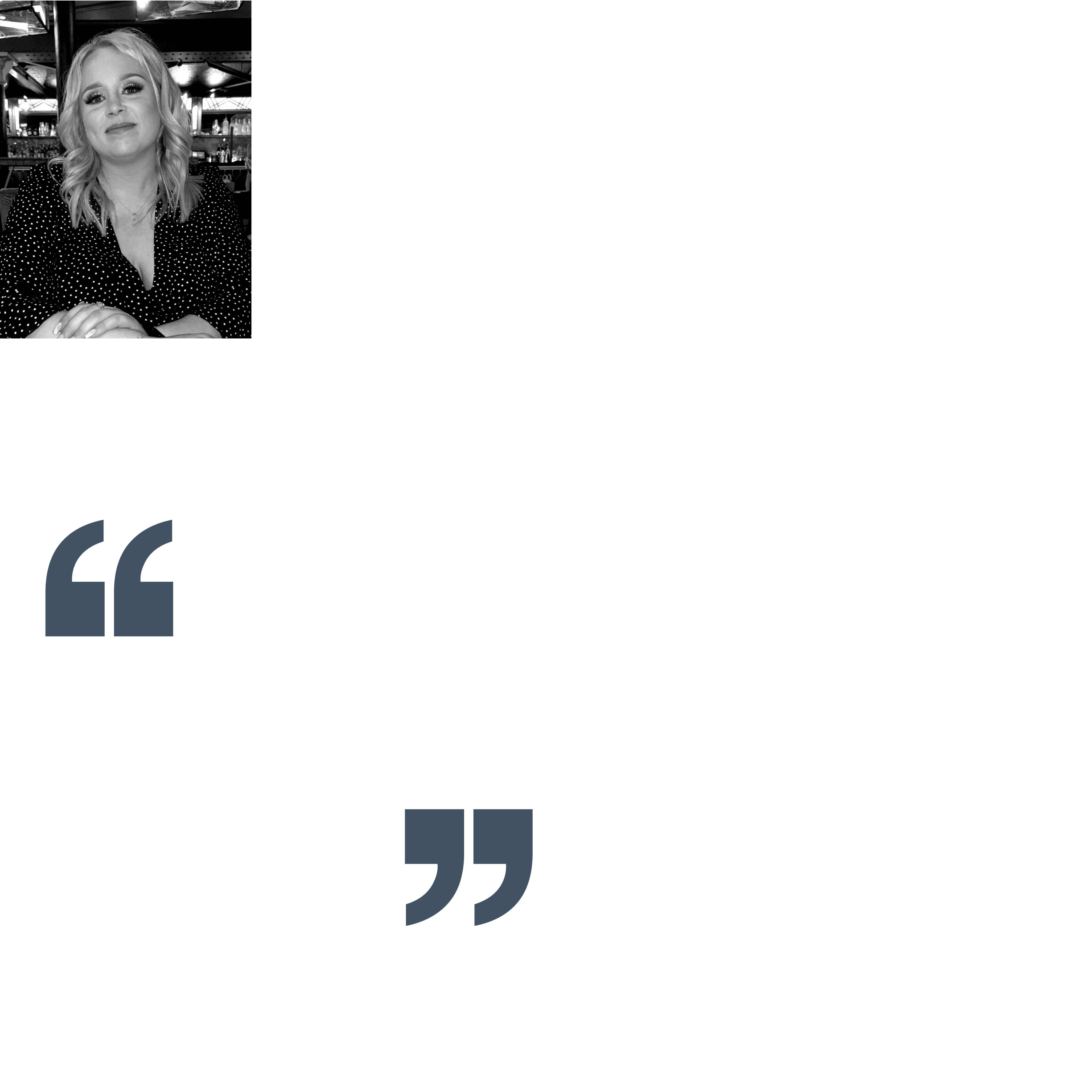 Your CPQ journey to becoming a specialist lawyer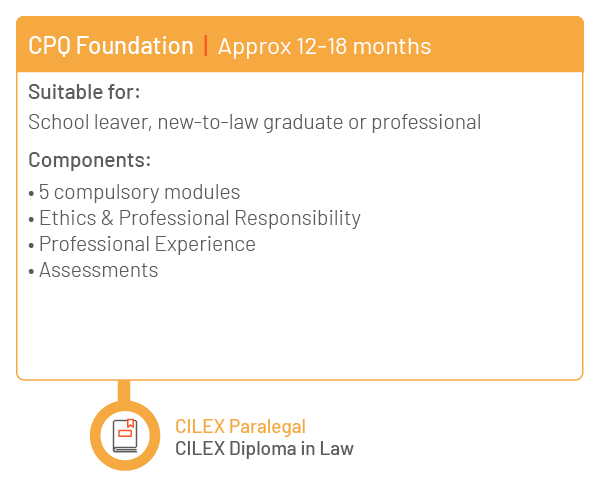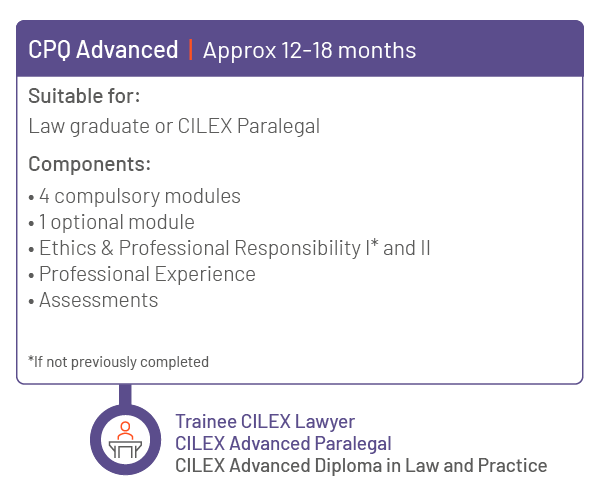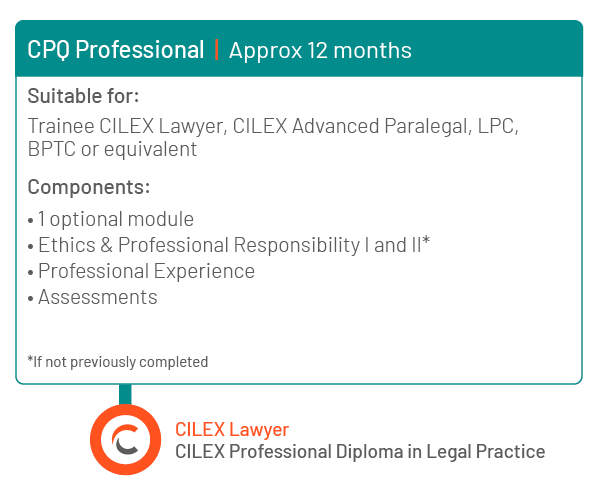 It is also now possible to complete your CILEX qualification via a specialised degree route: The LLB (CILEX) is a four-year, part-time, online degree, a bespoke programme offered in collaboration with The University of Law.
This will be of particular interest for those looking to qualify as a CILEX Lawyer; it is also suitable if you are looking to pursue a career in the law or wider commercial sector and are looking to study online. Students embarking on this programme must be enrolled as CILEX members. During the course of your LLB, you will also be required to complete the ethics and professional responsibility e-learning modules and the professional experience requirement of CPQ at both Foundation and Advanced stages. By doing this, you will be able to progress through the CILEX membership grades, from Student to CILEX Advanced Paralegal.
The LLB (CILEX), in line with the philosophy of CPQ, has a practical focus, with employability integrated into the course – helping to get you prepared for the professional world. There will be a high level of interaction and you will receive peer and one-to-one professional tutor review.
Graduates from this programme will be able to progress directly to CPQ Professional stage to qualify as CILEX Lawyers.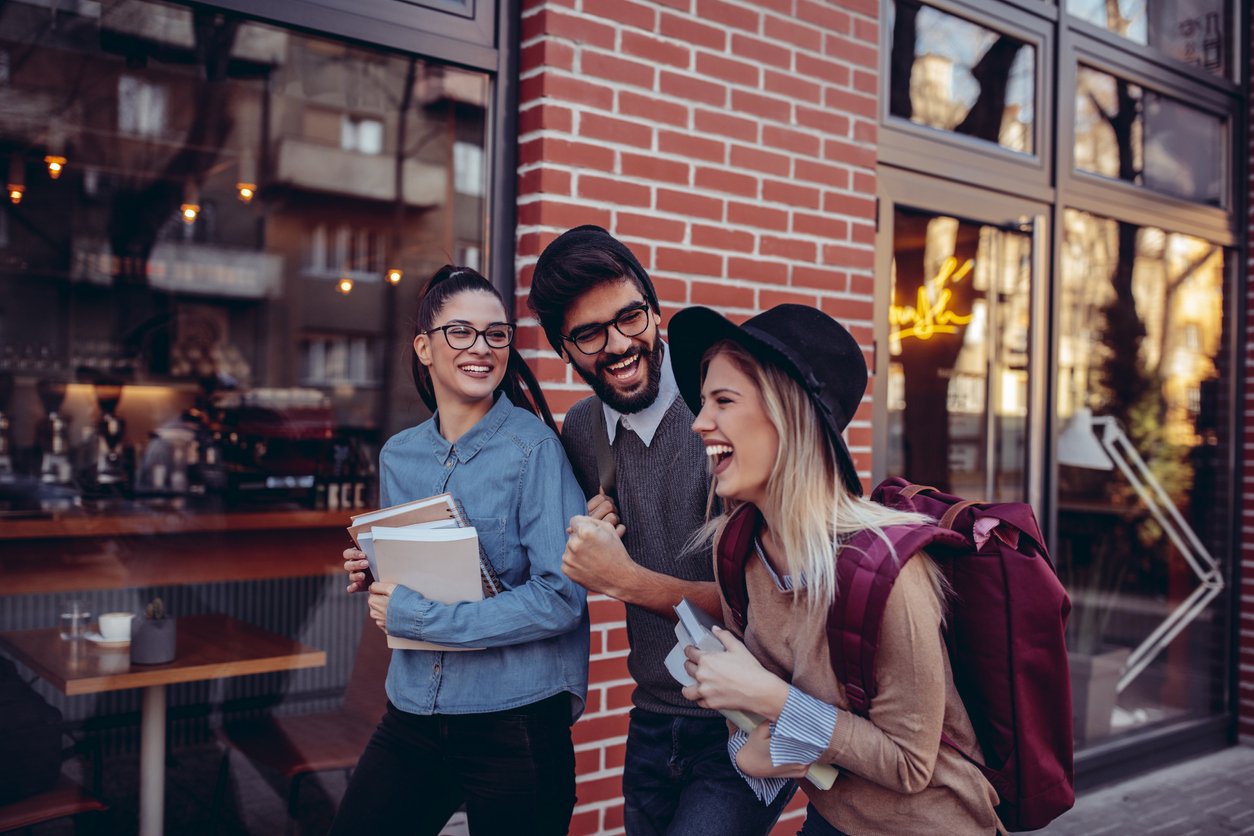 Next course start date: TBC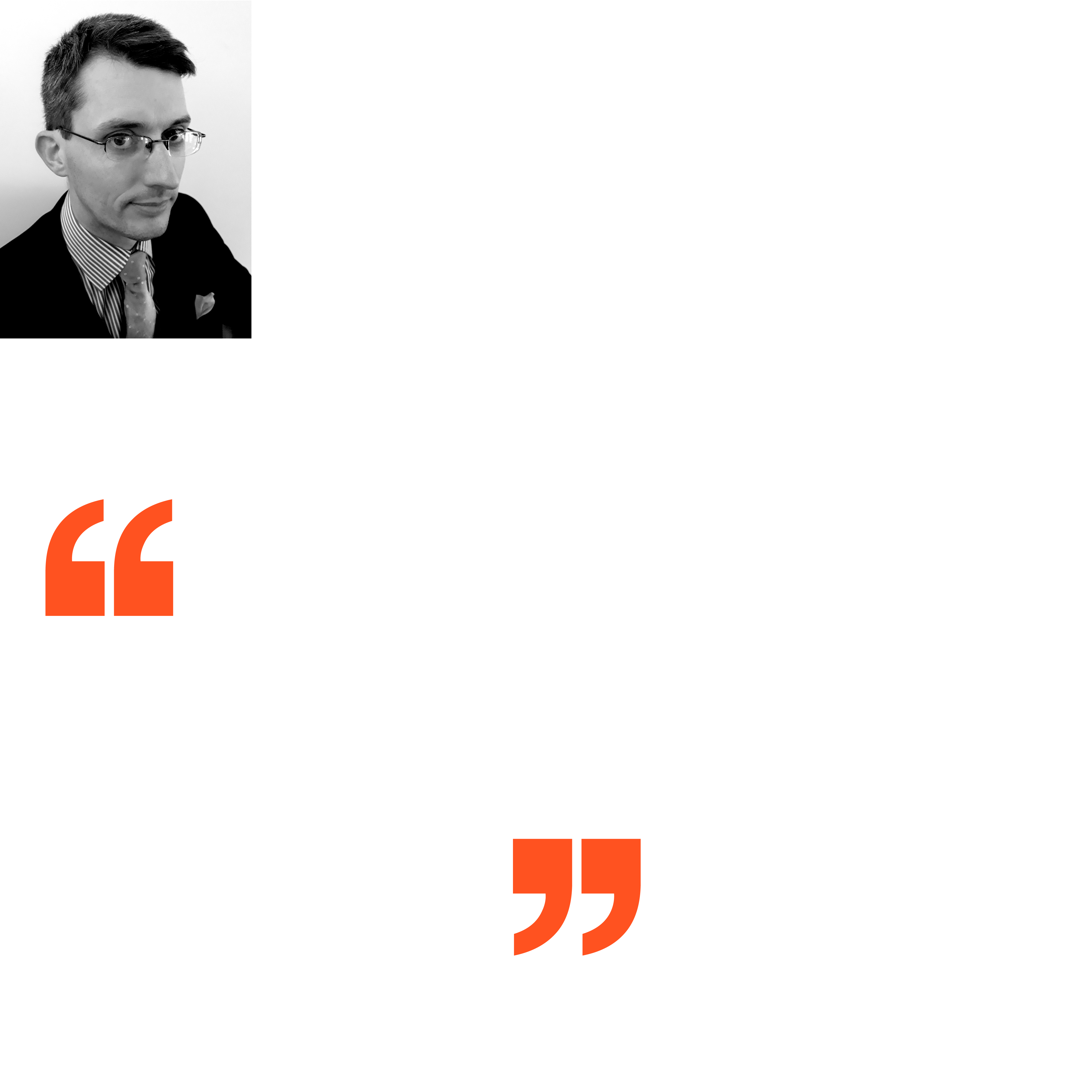 Be part of the CILEX community
Studying with CILEX means joining a large and growing community of legal professionals just like you – dynamic people with big ambitions and a desire to shape the legal sector for the future. You'll be part of a group of people who are all pursuing the same career-enhancing qualifications. You'll connect, compare notes, and share tips and support as you progress on your CPQ journey.
CPQ uses a blended learning approach so that you can study in the way that suits you. Alongside your e-books, you'll have access to a wide range of online seminars, tutorials, lectures and hot topic sessions to bring your learning to life. You'll also be assigned a Learning and Development Adviser who will check in with you regularly, answer your questions and direct you to specific resources to support your learning. CILEX is a highly respected professional body with over 20,000 members and an extensive network of special reference groups and subject matter experts that advise on legal specialisms.
As part of the CILEX family you'll also have access to commentary and thought leadership at the very cutting edge of evolving legal practice and a wide range of member benefits.
Studying and qualifying with CILEX is designed to be as flexible as possible to fit around your work and life commitments. You can choose where to study from a wide range of leading training providers and take the CPQ stages at a speed that suits you – there's no pressure to complete within fixed times and you can sit your CPQ assessments when you are ready.
Unlike other legal training routes you don't need to have a training contract, graduate placement or similar to start on CPQ – you can even start CPQ before you start your job, though you will need to demonstrate law-related work in order to develop your work experience portfolio and progress through the stages. In fact, many leading employers recognise CILEX training programmes as the high-quality, cost-efficient route for developing their legal talent and offer financial and study support for employees taking this route.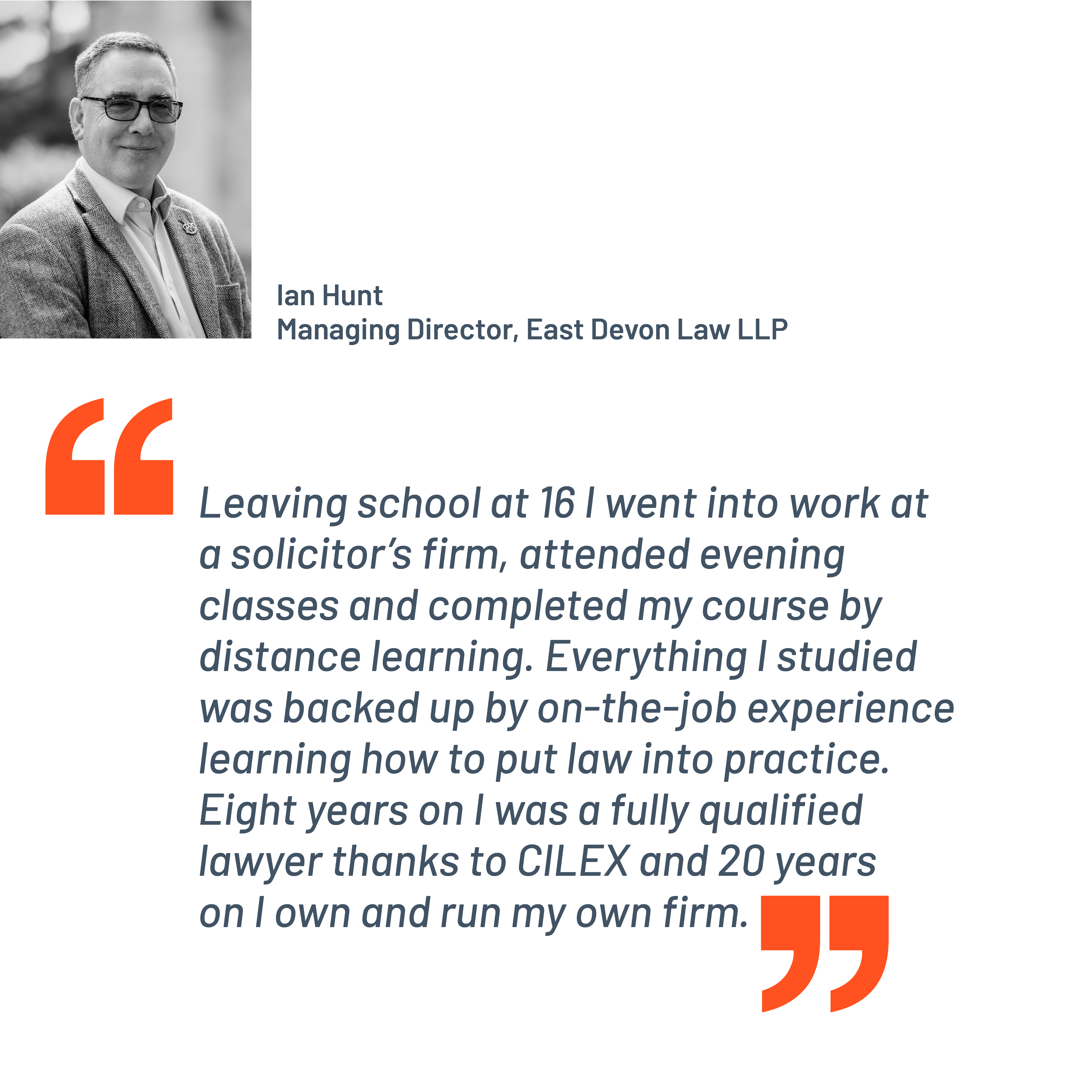 CILEX training and qualifications are widely respected among leading law firms and employers across a variety of sectors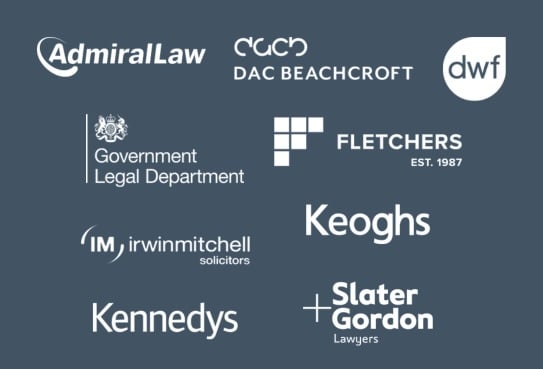 The best-value route to launch your legal career
Your CPQ journey will begin at the Foundation stage. This will give you an understanding of the fundamentals of the UK legal system. From here you will begin to specialise in the areas of law that are most relevant to you and your employer. Your journey to becoming a specialist lawyer – studying, working and applying your learning in the workplace – has been designed to be both flexible and challenging. While you can progress through CPQ as fast as you like, we estimate that the typical journey to full qualification will take around three years, though there is no time limit on your progress.
See the table below for indicative costs for each stage of CPQ.
If purchasing the full CPQ, student loans are available from Lendwise (Eligibilty requirements apply).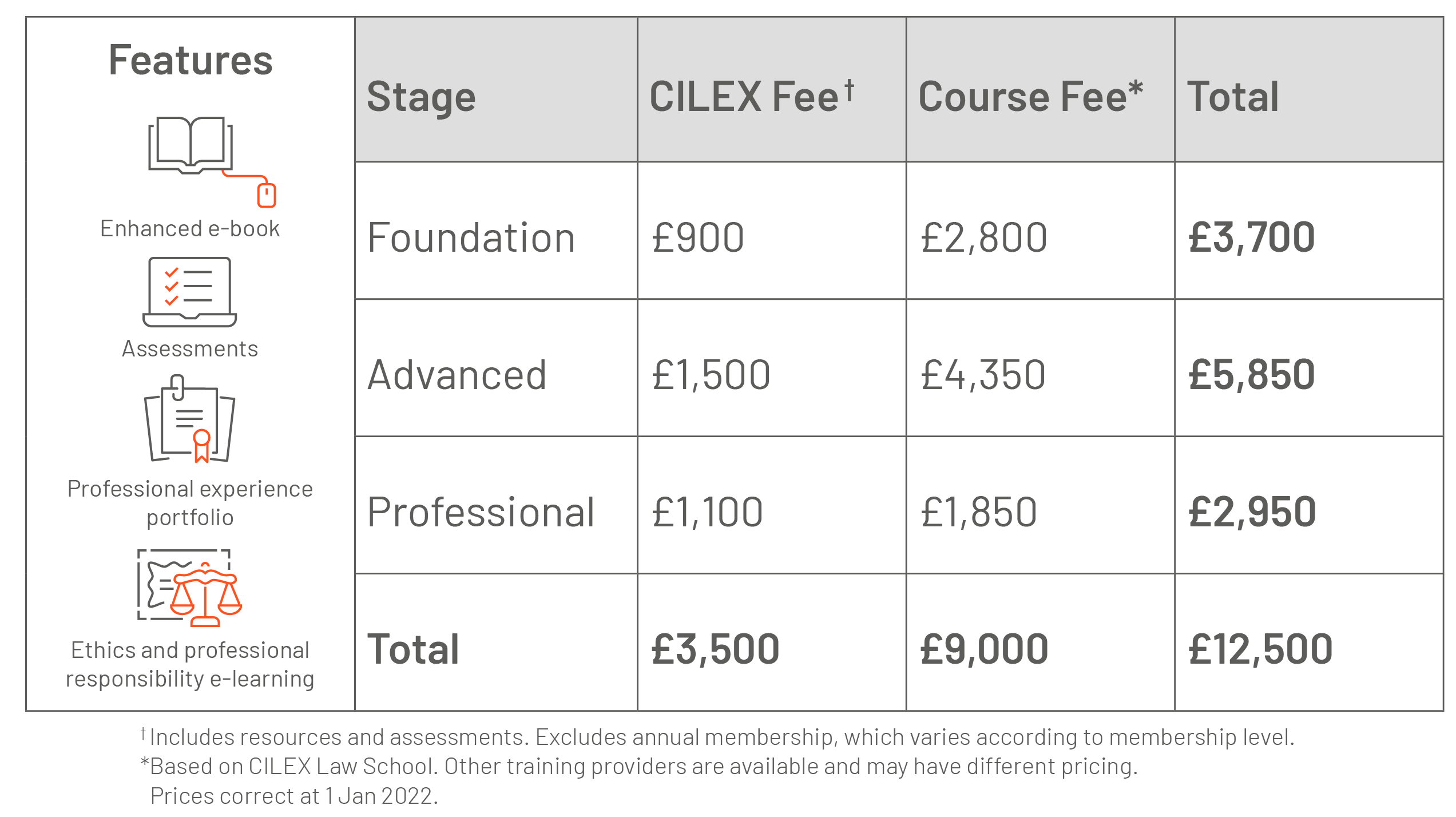 To provide you with the greatest possible flexibility in paying for your qualification you can choose to purchase each module separately - you'll need to pay the CILEX fee upfront, but can then pay for each module and exam fee when you are ready to study it. There will be a requirement to complete the overall stage within three years from the point of registration. See the table below for indicative costs for CPQ if you pay for each module:
Please note, those opting for a Family Litigation, Criminal Litigation, or Dispute Resolution pathway will require an additional Advocacy course (£1,725 +VAT) on completion of the CPQ to obtain the title of CILEX Lawyer.
Download the student prospectus for more information on the structure of the CPQ programme and your journey towards becoming a specialist lawyer.
We partner with leading training providers to deliver CPQ so that you can choose where and how to study
Anglia Professional Training

Bede College

Brightlink Learning Limited

CILEX Law School
Damar Training

Law Training Centre

Leeds City College

Professional Vocational Training Ltd
The Law Academy

Truro College

University of Westminster